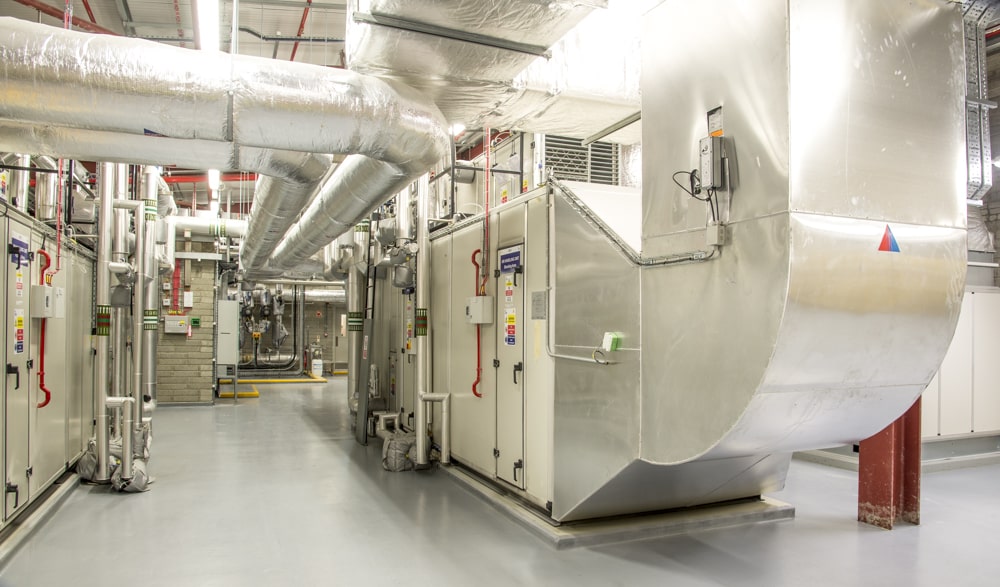 Working collaboratively with our clients, and in-house design partners in many cases, we use our broad range of experience to assess your project requirements, and constraints to develop the most suitable design solutions in each unique circumstance.
We focus on value for money both in terms of capital investment and lifetime operating costs to ensure we provide the most appropriate design solution for your development to deliver sustainable economic benefits for you.
The Irish Government have set out their policy for Ireland to become a low carbon economy, with the carbon tax increases ensuring that lower carbon and energy efficient buildings will become a necessity. With this in mind our designs are undertaken to the latest nearly Zero Energy Buildings (nZEB) regulations.
Malone O'Regan offer a full range of mechanical design services to our clients to include the following systems:
Energy Source Evaluation, Analysis and Integration
Heating, Ventilation and Air Conditioning (HVAC)
Water, Drainage and Plumbing
Refrigeration and Air Conditioning
Building Management Systems (BMS) design
Combined Heat and Power Generation, Tri-Generation
Medical Gas Design
Fire Safety/Fire Suppression Systems
Rainwater Harvesting Systems
Cost Estimating
Energy Efficiency and Renewable Energy Funding and grant assistance