Integrated Project Solutions
Fully integrated project management, engineering and environmental design solutions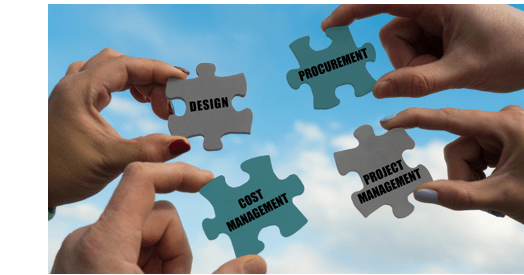 At Malone O'Regan we understand that delivery of capital projects can be complex and often involves the bringing together of multi-faceted design and construction processes. Over the 40 plus years of our history we have grown and diversified our service offering to ensure we can deliver our Clients' projects as they want them delivered.
Depending on the specific project we can offer the services required whether that is a stand alone service, two or more services or full project services as part of our Integrated Project Solution offering. We have assembled a diverse team of both highly experienced professional and emerging talents to provide complete multi-disciplinary solutions across a range of sectors to include feasibility studies including front end engineering design, master planning, statutory approvals, detailed civil, structural, mechanical and electrical engineering design, environmental impact assessment, monitoring and compliance, procurement, cost management, construction quality assurance, project management and post-occupancy services.
Having these services available to us in-house allows us to provide a single point of contact multi- disciplinary teams to partner with our Clients to deliver a whole project value driven approach from concept through to handover and beyond.
Our teams embrace the opportunities to collaborate on projects, thereby maximising efficiencies by reducing design iterations through ongoing communication and knowledge sharing, all of which can be diluted when splitting project work across a number of organisations. Having highly coordinated project teams operating under one roof results in innovative, sustainable, cost efficient, timely solutions for our Clients.
Our experience of partnering with Clients on numerous exciting and challenging projects has resulted in significant development and learning for our teams and the cross- service experience gained is applied on our projects to our Clients' benefit.
The development of our teams has been mirrored in the use of technology with BIM now a key feature of our integrated project delivery service. Comprehensive multi-layered models are developed and shared to prove concepts and resolve conflicts and coordination errors, thus contributing to overall value and Client experience.